Project 2: Carmichael Curb Appeal
The homeowners of this Carmichael residence really loved the interior of their home, but felt that the front yard could use some curb appeal.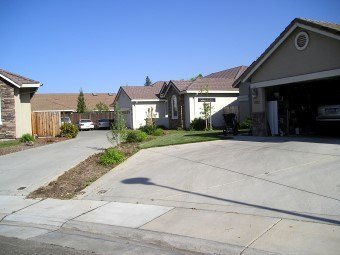 BEFORE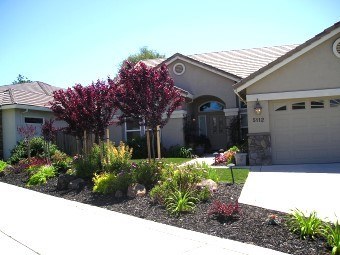 AFTER
The two biggest problems with this lot are the lack of separation between the houses and the large amount of pavement. Putting plum trees on either side of the house (6 on the left and 3 on the right) helps to separate the houses. Because the trees are dark purple and on both sides of the driveway, the effect is to frame the house, making it stand apart from its neighbors. The large amount of pavement is obscured by heavy plantings.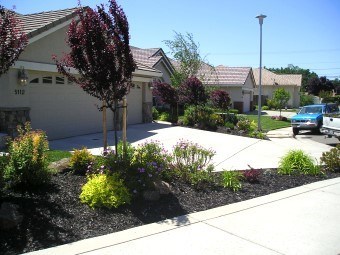 AFTER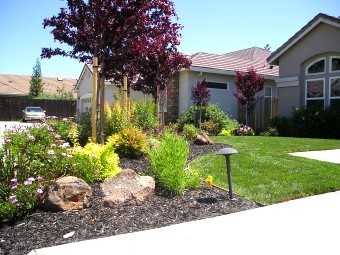 AFTER
This photo shows how separation of houses has been achieved.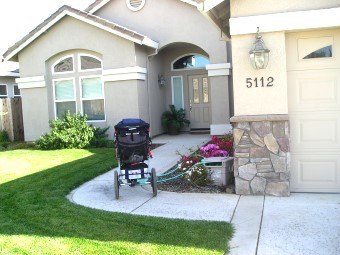 BEFORE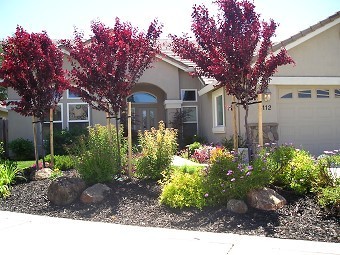 AFTER
Mounds with colorful trees and flowers are an affordable way to create interest in a yard.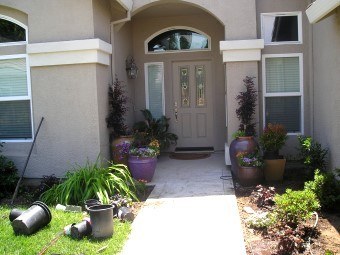 DURING CONSTRUCTION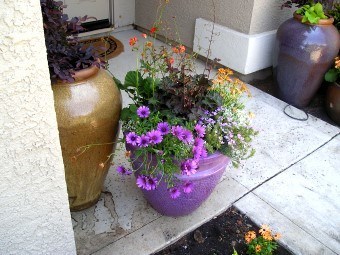 AFTER: POT CLOSEUP
Using pots in avant garde colors makes this landscape take on a contemporary look.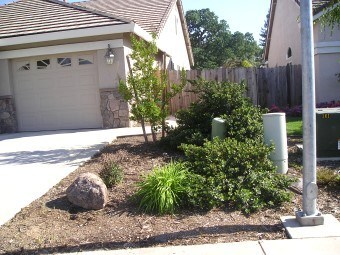 DURING CONSTRUCTION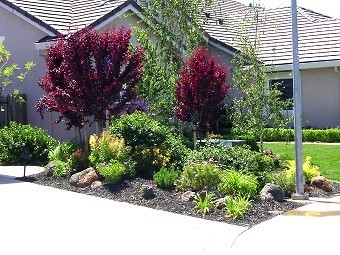 AFTER: POT CLOSEUP
Homeowners often make the mistake of only landscaping on one side of their driveway.