Revisiting south Auburn retaining walls landscape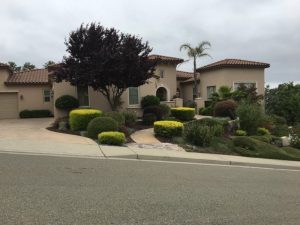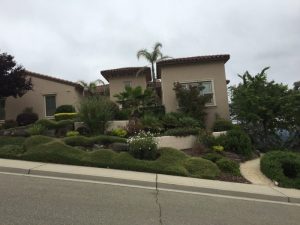 I had a meeting with a potential client today in south Auburn in the Vintage Oaks area. It turned out his home was right around the corner from a cul de sac where I did a few homes all next to each other about 13 years ago. My favorite one was this one with retaining walls to make up for a large elevation change.
I was pleased to see the yard still looks good after all these years. These two upper photos show how it looked today.
It's been pruned quite differently from how we did it years ago (as in this photo below). Shows how pruning can make a yard look quite different. I was thrilled that most of the original plants are still there–despite deer, clay soils, and a sloped yard.